We mastered AWEFEKT 1st album "AWEFEKT".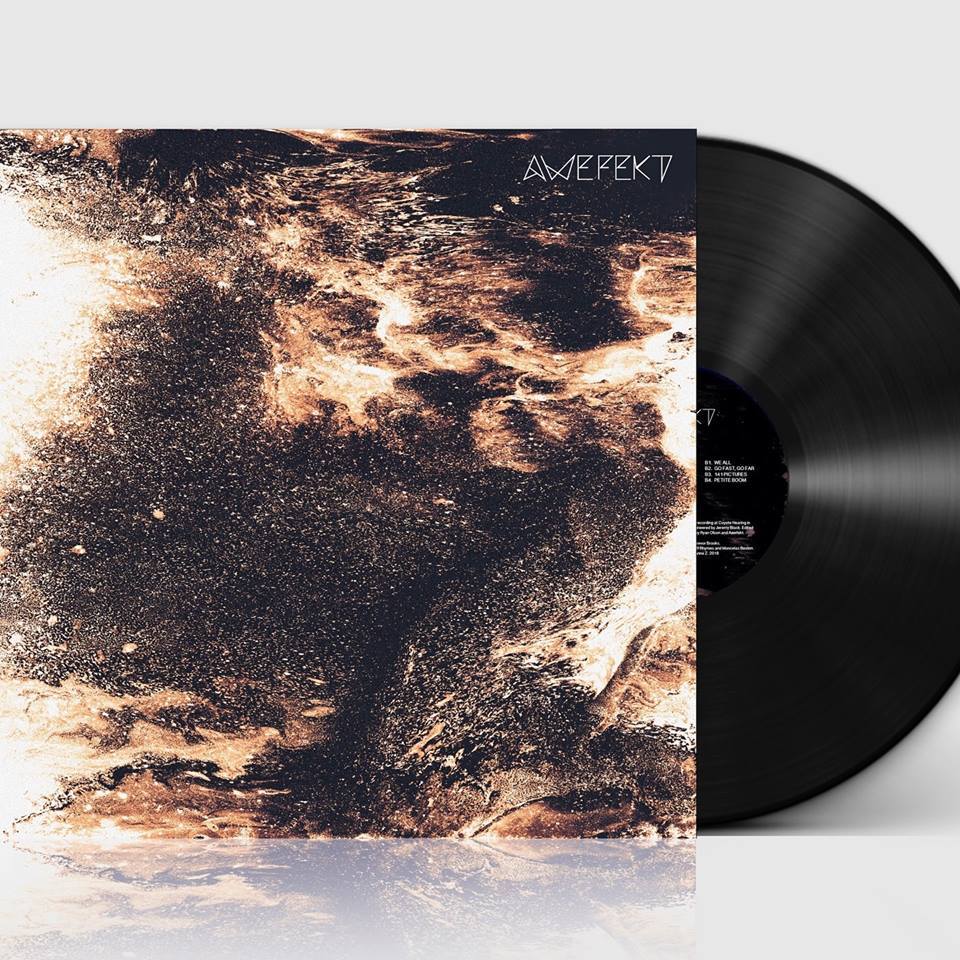 iTunes -
https://apple.co/2zS195C
Spotify -
https://open.spotify.com/artist/6sB02OdGWBnb0V9eyH7wnN
Soundcloud -
https://bit.ly/2H6l4DU
facebook :
https://www.facebook.com/awefekt/
AWEFEKT bio
"Awefekt is the latest collaborative boundary-pushing project to originate from the PEOPLE movement, a festival series and publishing platform thought up by Justin Vernon (Bon Iver), the Dessner brothers (The National), and Berlin entrepreneurs, the Michelbergers.
After both being invited to the 2016 PEOPLE festival in Berlin, Jeremy Black of former psych- rock band Apollo Sunshine and Trever Hagen, a close collaborator of Bon Iver's, found themselves meeting once again at Vernon's April Base studio in Wisconsin and launched into making music together, embracing the spirit of experimentation and collaboration the festival had instilled in them.
Hagen set up six guitar amplifiers in a circle to blow his unprepared trumpet (sans mouthpiece) through a feedback mixer, Black added Machine Drum, and the raw sounds of Awefekt
emerged. They returned to April Base in 2017 to record with modular synthesizer artist Trevor Brooks, and Bon Iver's multi-instrumentalist Andrew Fitzpatrick.
The outcome, characterized by heavy electronic beats and raw noise, juxtaposed with lush modular synths and inventive sampling was wrangled together by producer Ryan Olson (Poliça, Gayngs) who added vocals by Naeem Juwan (Spank Rock), Moncelis Boston and Cliff Rhymes. The self-titled debut album is due out January 11 via 37d03d (PEOPLE)"
AWEFEKT
(@JRMYBLK / @hagentt / Trevor Brooks)
ft. @NAEEMmusic / @noxroy / @arsononly
+more
full album out today on 37d03dhttps://t.co/X5Dc1klRF6
(and all other platforms as well) pic.twitter.com/FbrgoEELpz

— 37d03d (@37d03d) 2019年1月11日